eclipse 1979
Click the image to watch the video ( 53 seconds)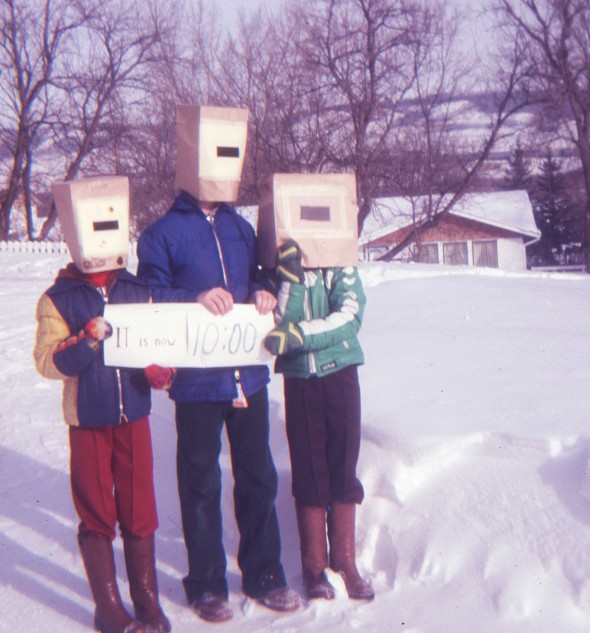 Where were you on that day?
A total Solar Eclipse occurs when the Moon passes between Earth and the Sun, thereby totally or partly obscuring the image of the Sun for a viewer on earth.
The path of totality of the February 26 Solar Eclipse, 1979 passed through Winnipeg, Manitoba, Canada in the early afternoon (just around lunchtime if I correctly recall).
I'm fairly certain it wasn't really as dark (pitch black) as my faulty memory tells, but there it is – the film running in my head, of a warm(ish) cold, mid-winter day when the moon got in the way.
The central shadow of the moon passed through the northwestern U.S. states of Washington, Oregon, Idaho, Montana (where totality covered almost the entire state), the north-central state of North Dakota, parts of the Canadian provinces of Saskatchewan, Manitoba, Ontario, Quebec and what is now the Canadian Territory of Nunavut and Greenland.
Did you see it?