crappy art
What makes art 'good'?
Is 'good' determined by how real a painting looks; by a pleasing combination of colour tones; by the subject of a painting? Or is 'good' simply and only about how you feel when you look at one particular piece of art?
Does it matter how long it takes an artist to create a painting? 
If a piece of art is beautiful and skillfully created quickly and with seemingly lit
tle effort, does the apparent lack of effort (by a clearly talented artist) de-value the final product's worth? 
If an artist labours endlessly ( for days, months, years) and produces a work of questionable aesthetics, does the value of the final product increase solely based on the obvious determination and patience (special, admirable virtues) that were required to complete it?
Great art can be created during moments of experimentation; free and unhindered from self-consciousness. Often, it's created after precise planning, trial and error. But the 'greatness' of any art is subjective; every person with their own opinion, and there will always be someone who says, 'hey that's good!' and another (contrary) wh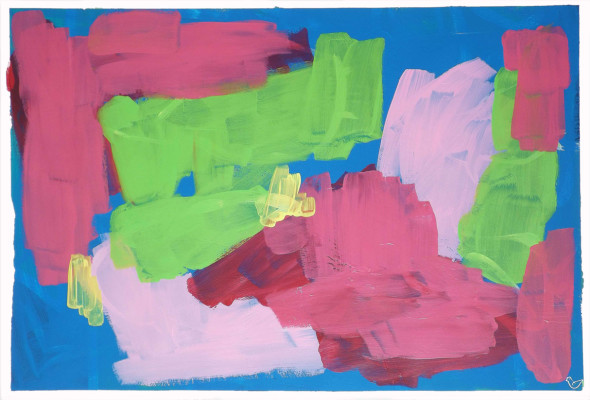 o exclaims, 'wow! That is some truly crappy art."
What is it that makes art valuable for you? Does it have to look real (like 'photograph' real)? Is it the colours? And what about abstraction – can you get on board with that?
For more thoughts on the subject, take a look at this article about Crapstraction (crappy abstract art) in the professional art-market world today. Art in a commodity driven world. 
http://www.vulture.com/2014/06/why-new-abstract-paintings-look-the-same.html