early at the field / 24″ x 30″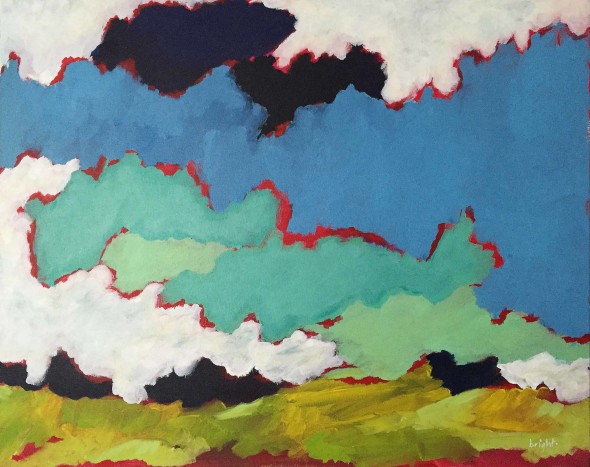 Early at the Field / 24″ x 30″ / acrylic on canvas / Janet Bright / Canadian Art
This piece is a satisfying culmination of much of the seemingly unrelated work I've done in the past few years; painting, research, experiment, reading, writing, gallery viewing- and I'm surprised by it because this sort of confluence of ideas & experience is rare.
It is forward movement, bold and colourful; all I've been striving to create for such a long time.
What are you working on right now that's giving you a feeling of satisfaction?