art every day number 78 / illustration / drawing / better (form)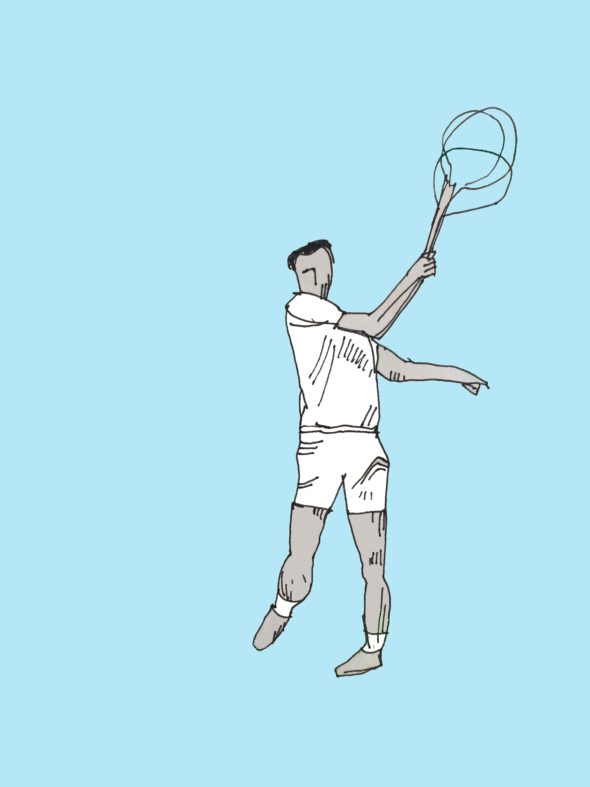 ART EVERY DAY NUMBER 78 / illustration / drawing / better (form)
Art every day number 78 indicates that lessons on the court are going well.
Here we see the follow-through stance of a Forehand Drive.
The Forehand Drive is thought to be the most powerful stroke of most tennis players. At the follow-through stage of this stroke, a straight wrist is essential for accurate hitting.
One small piece of art & illustration a day / Janet Bright