creative resources for art educators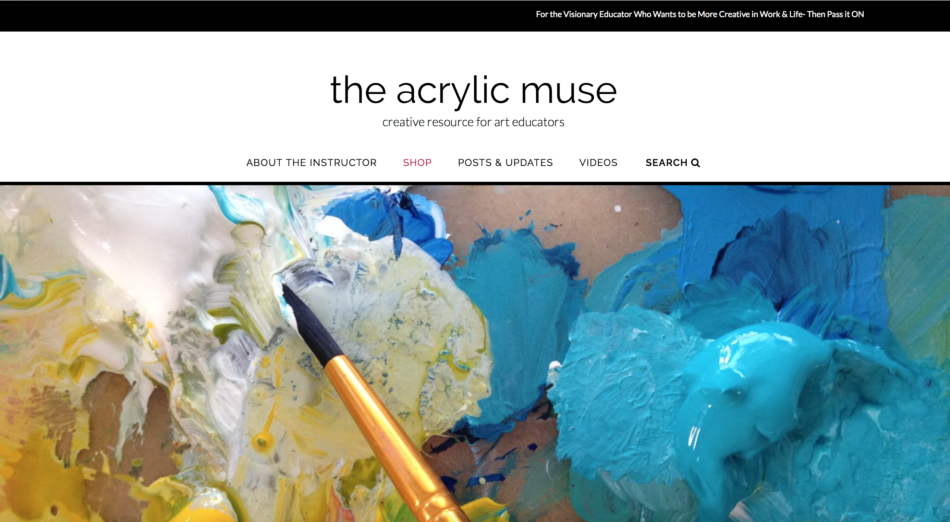 Creating art teaches us to see the world from a new perspective & boosts creativity in all aspects of our lives
If you are a new art teacher or absolute art beginner, check out the creative digital art resources for educators and self directed students at acrylicmuse.com and get started with art in your classroom.
At the Acrylic Muse you'll find bite-sized lessons from the 'How to Paint with Acrylics' digital book and video series, books at Amazon and books & videos in the ART SPACE STORE at Teachers Pay Teachers .
Resources include: Videos (2-15 minutes in length) and Books (53 – 64 pages), with Concept Illustrations & Step-by-Step Photo-Illustrated Painting Lessons; Observation, Drawing & Painting Worksheet Exercises; Exercise & Lesson Images for Copy or Print; Lesson Support Reference photos; Skills; Techniques & Ideas to inspire and encourage; Supply Info, Skills and Creative Thinking to build your paint knowledge & confidence.
It's time to learn!
The value of art lies in its ability to stimulate connection, conversation and authentic communication within societies to motivate cultural, social, personal, fiscal and emotional forward movement.
Art is for everyone. It is an essential contributor to the development of innovative, stimulating, healthy communities.
acrylicmuse / acrylic painting / creative resource for art educators / how to paint with acrylics